Evenemang i Milano med omgivningar: detaljer
From 18 Oktober 2013 to 13 April 2014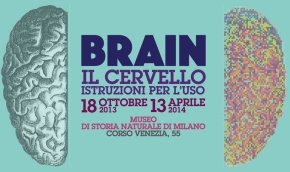 The brain. User instructions
Perceptions, emotions, opinions and feelings. What is it that moves our brains? A simple language for understanding the processes that guide our thoughts and actions. An international exhibit held at one of Europe's greatest museums of natural history. A truly surprising event…

Brain. Il cervello, istruzioni per l'uso (The brain. User instructions)
18 October – 13 April 2014
Civic Museum of Natural History
Milan

Info: www.mostrabrain.it


Nozio © 2014

Bakåt!