Evenemang i Milano med omgivningar: detaljer
From 18 Oktober 2014 to 08 Mars 2015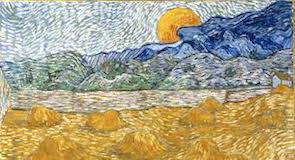 Van Gogh. The man, his land, his work
Words won't suffice to present the exhibit dedicated to Vincent Van Gogh, opening as of 18 October at Palazzo Reale, in a truly impressive and elegant setting that enhances the remarkable works of the great Dutch expressionist genius.

Van Gogh. The man, his land, his work
18 October 2014 - 8 March 2015
Palazzo Reale
Milan

Info: www.vangoghmilano.it


Nozio © 2014

Bakåt!